Let's learn step by step to setup AutoResponder using cPanel.
Login to cPanel account and search for Autoresponders option and click on it.

On this new page, you can see all your previous added Autoresponders, in case you have added any before. To add a new Autoresponder, choose your domain name from the drop-down menu showing below "Managing."
Then click on Add Autoresponder button.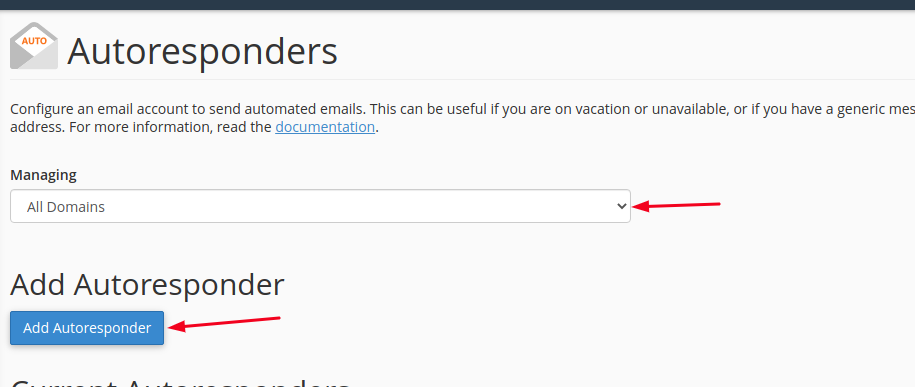 On the next page, you will see tons of Settings. I will explain you all of them in detail below.

Character Set – By default it's, utf-8, don't change it.
Interval – The number of hours to wait between responses to the same email address.
Email – It's the email address, for which, you're going to set up an autoresponder.
Domain – It's the domain name you have chosen in the previous step, or you can still select the domain name from the drop-down menu.
From – You can use any other email address here, but I recommend you use the same email address.
Subject – Fill a subject line, for example, "Sanjay is out of town, he will contact you soon."
HTML – If you want to add HTML, you can check the box, otherwise, no need.
Body – This is the box where you have to enter your autoresponder message.
Start –  You can choose to start an autoresponder Immediately or prefer a custom time.
Stop – You can select a custom date to stop your autoresponder or you can chose Never in case you need for a long time.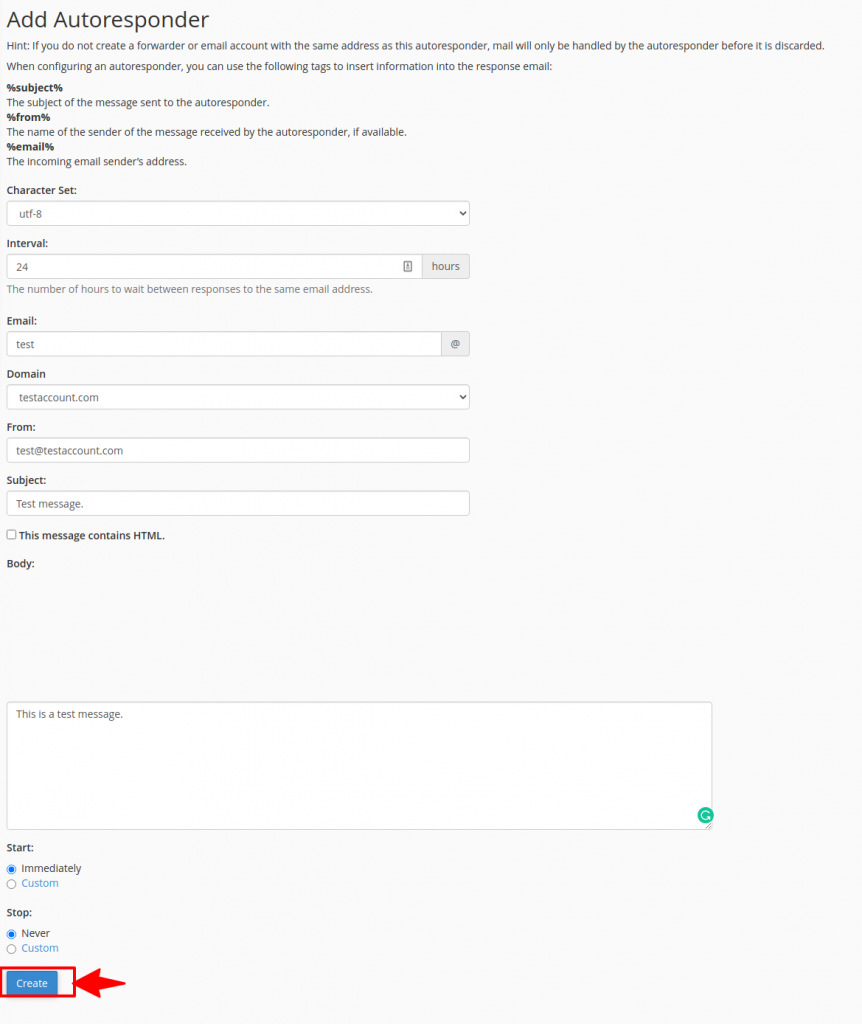 Once you are done filling up all the fields as per your requirement, click on Create button.
You will then see a success message as The autoresponder was successfully created notifying you that your Task has been completed now.
I hope now you can  easily set up autoresponders for your Email accounts.