Email Forwarders are used to send a copy of any incoming email from one address to another. For example, forward mail@example.com to test@example.com so that you do not need to check both accounts.
Follow the steps below to create Email Forwarding:
Login to your cPanel account and search for Forwarders and click on it.

In order to create a new Forwading rule, click on Add Forwarder option.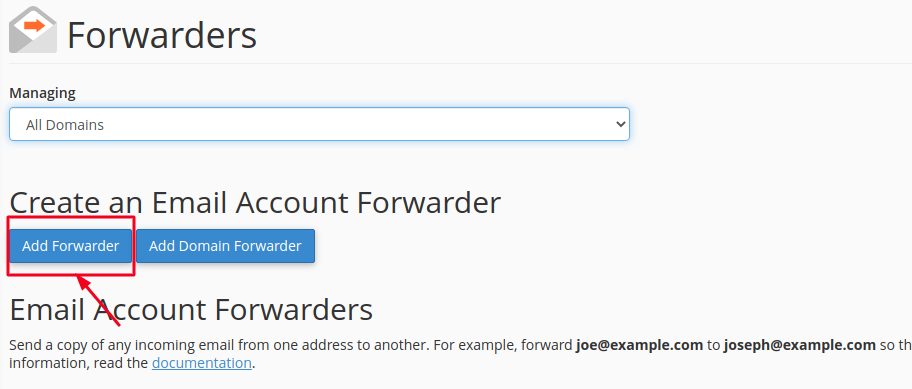 Fill in the Address to Forward and the Destination Address as shown in the image below.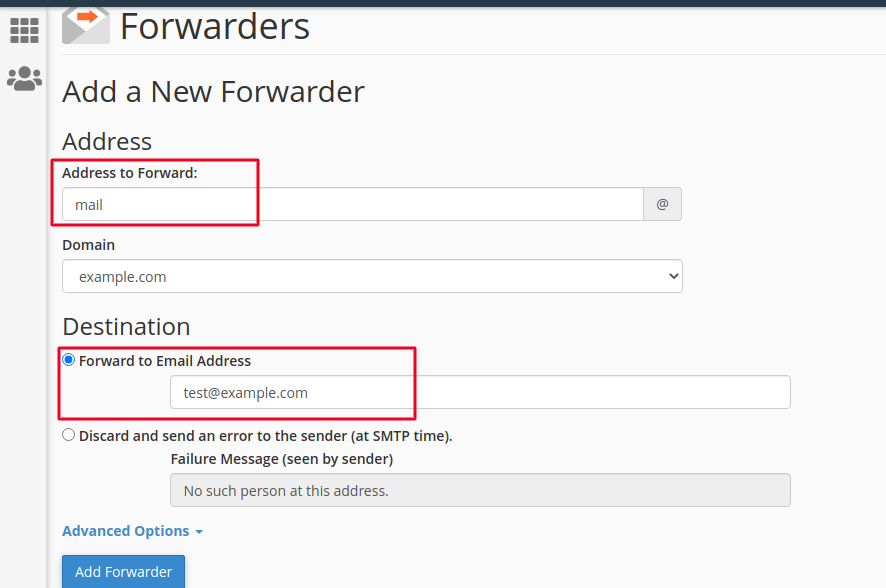 To clear out a things bit more, here, whenever any user sends an email to mail@example.com then the Email will be automatically get forwarded to the account test@example.com and the same mail will be present in both accounts.
Once done filling up the details, click on Add Forwarder button.
If everything went well, you will receive a success message indicating that the Forwarder has been successfully added.