You will receive this error while accessing cPanel, Webmail and your Website if your IP is blocked on the Server's Firewall.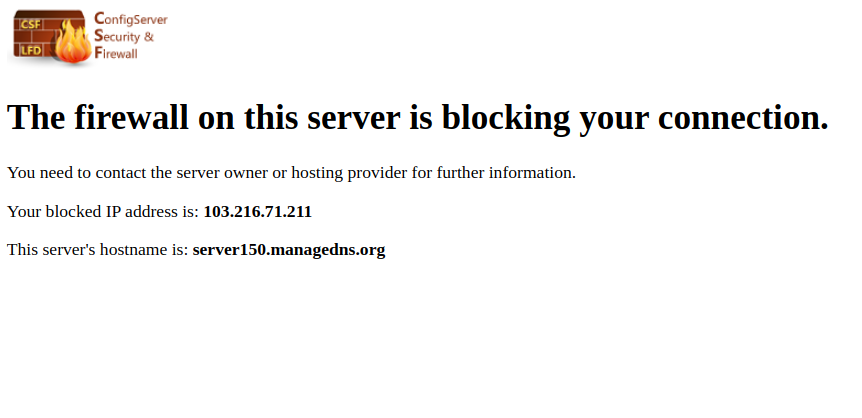 For Server's Security, whenever any user makes 10 Failed login attempts in an hour while accessing their cPanel or Webmail account then the public IP address of the user's system gets blocked and they won't be able to perform any further action.
How to remove my IP from firewall and avoid from further blocking.