cPanel comes with a ClamAV virus scanner feature to guard against potential threats on your Webpage and Mailbox. You can run on-demand scan of your files to see if they are infected with any virus.
Here, I'm going to walk you through the steps to Scan your files using Virus Scanner.
Login to your cPanel account and search for Virus Scannner and click on it.
Now on this page, select the scan type you wish to run. A detailed explanation of each is of the type is mentioned below:
Scan Mail − This option will scan your emails for viruses. If somebody sends a malicious email having some virus or malware, this virus scanner will inform you and you can delete the infected mails or disinfect them.
Scan Entire Home Directory − This option will scan your entire cPanel account. If you choose this option, no need to run the scan on other options. This will scan your home directory, which contains the Emails, FTP accounts and Website files.
Scan Public Web Space − This option will scan your public_html folder in which all your front end files of your website are present.
Scan Public FTP Space − This option will scan your public_ftp folder. If somebody uploaded a malicious file through FTP, virus scanner will find it and you can take actions accordingly.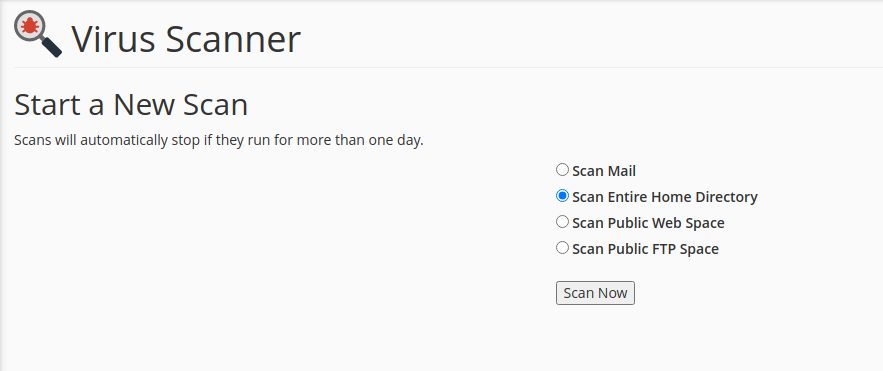 Click on Scan Now option and the Virus Scanner will start scanning your files and will show you the results once it is completed.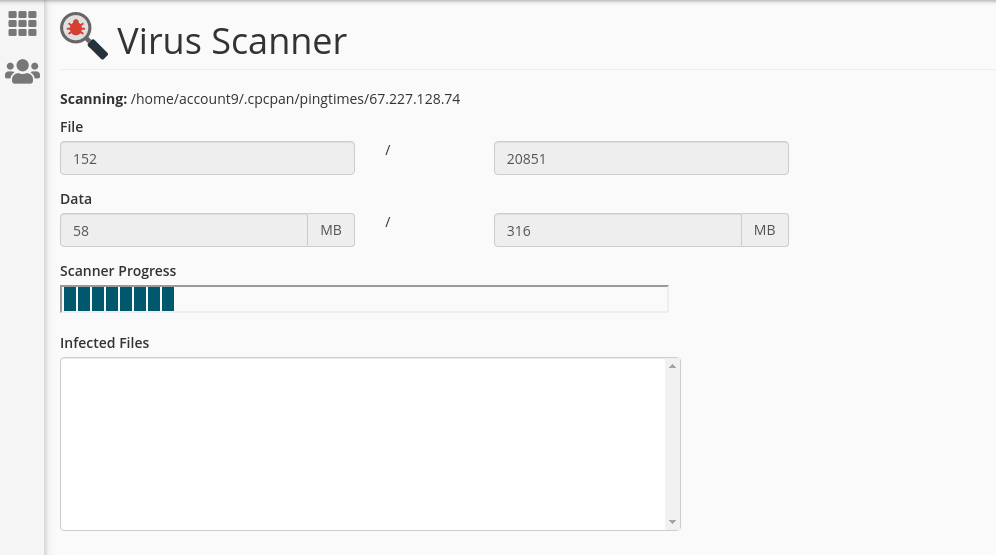 If the Virus Scanner finds any malicious contents, then it will give you options to correct the error. You may choose the option accordingly to disinfect/remove the files from the Server. I Hope this article was helpful!