Steps to obtain "EPP code/Auth code"from Client Area while transferring the domain:
1) Login to your client area (URL: https://www.qualispace.com/shop)
2) Go to Domain section > Search for your domain.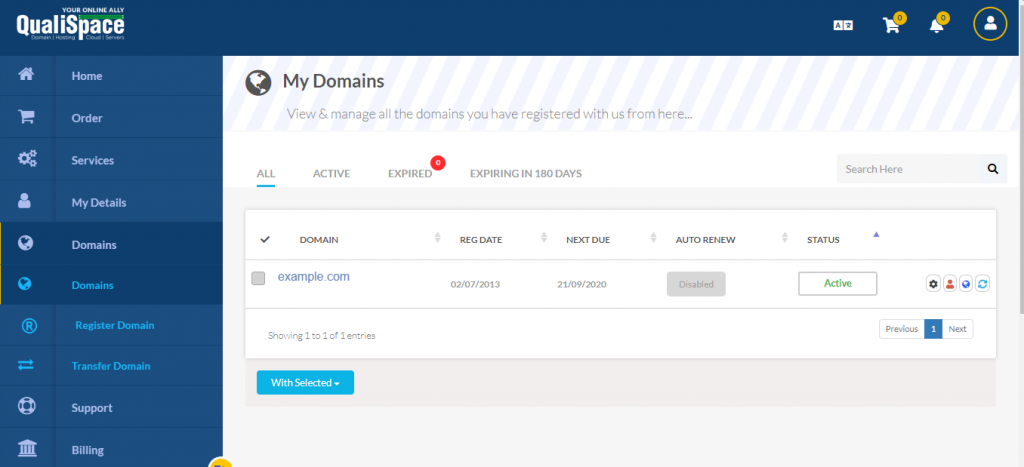 3. Besides the domain, there is a symbol of setting i.e manage domain click on it.
4. Click on More in the "Manage domain" tab .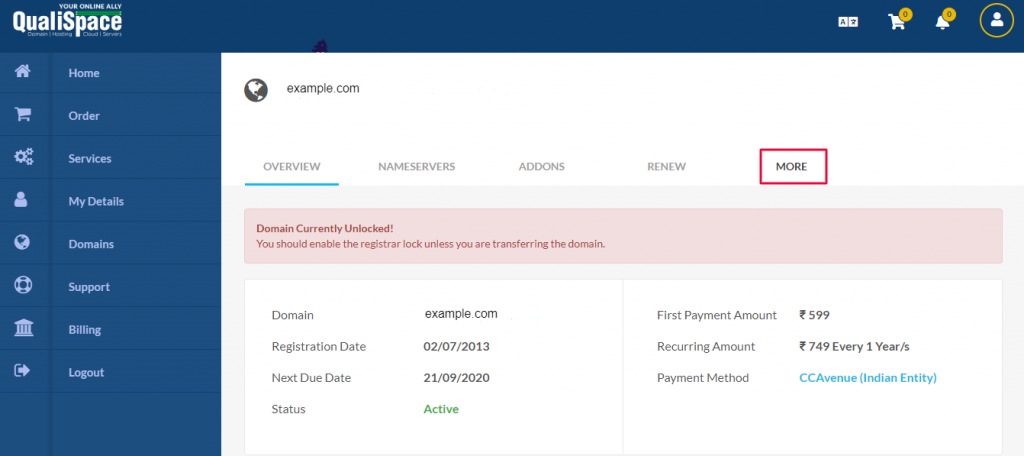 5.You will get a option on EPP code click on it.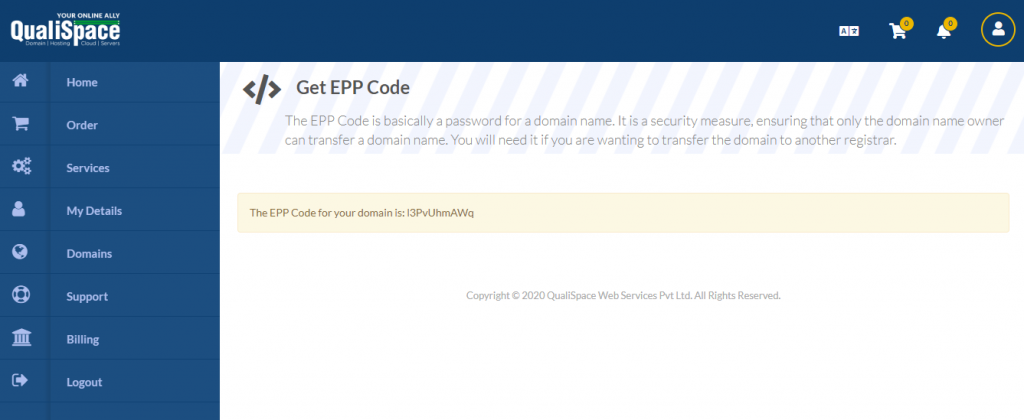 NOTE: While initiating a transfer process always check the status of the domain from the mentioned link :https://www.whois.com/
The status should be "OK".If the status is "Client Trnsfer Prohibited" or any other lock kindly contact us to disable the lock.