There are 2 way to add sub-contact
Login using Client Area
If you have issues or unable to login into client area you can write email to compliance@qualispace.com from your registered email id to add sub-contact.
Steps to add sub-contact from Client Area.
Login into QualiSpace client area
Go to profile and click "Edit Account Details"

Now, click on "Contacts/Sub-Accounts" and fill up the details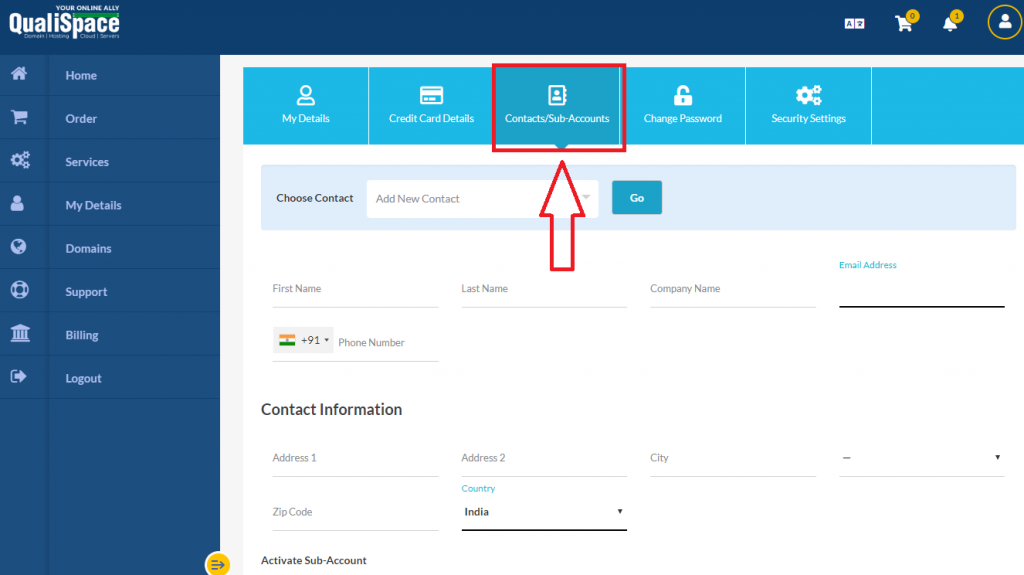 After filling the details, Click "Save Changes".