Office 365 is a web-based version of Microsoft's Office suite of enterprise-grade productivity applications.
Office 365 is delivered to users through the cloud and includes Exchange Online for email, SharePoint Online for collaboration, Lync Online for unified communications, and a suite of Office Web Apps, Web-based versions of the traditional Microsoft Office suite of applications.
You can manage Office 365 services by visiting portal.office.com to create new users and work with Exchange, Skype for Business and the rest of the Office 365 suite.
How to Create a User:
1. Login to the admin panel using URL: portal.office.com
2. Go to Admin from the home page.
3. Go to Users >> Active Users and select Add a user.
4. In the set up the basics, fill in the information: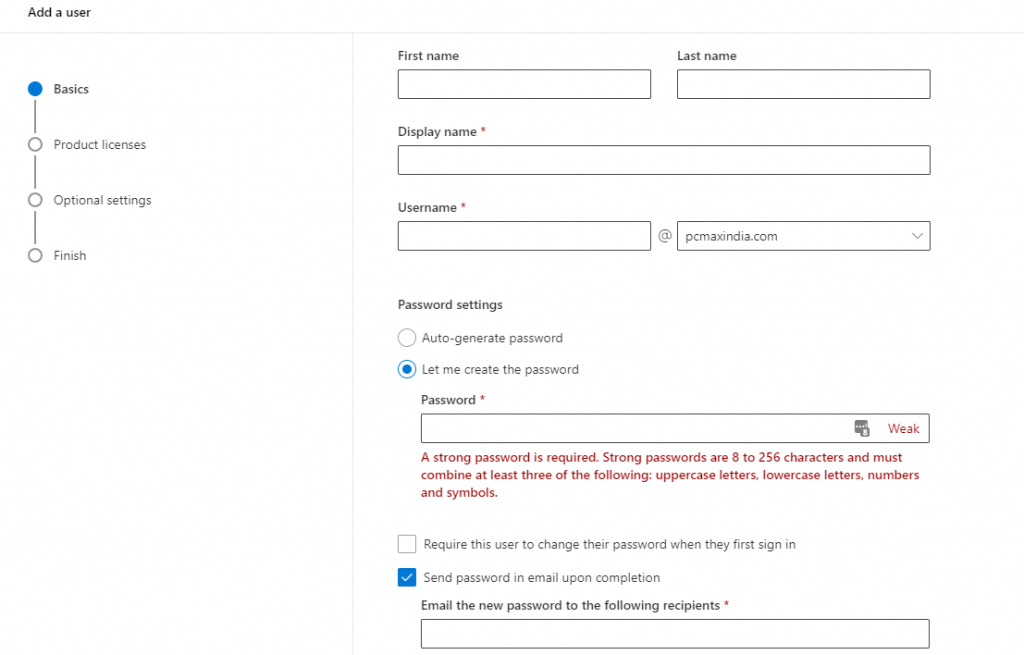 Name: First name, last name, display name, and username
Password settings: You can auto generate the password or enter manually. If you want user to change the password on their own at first login then you can select the check box.
After you've filled all the information click on Next.
5. In the assign product licenses, select the location and appropriate license.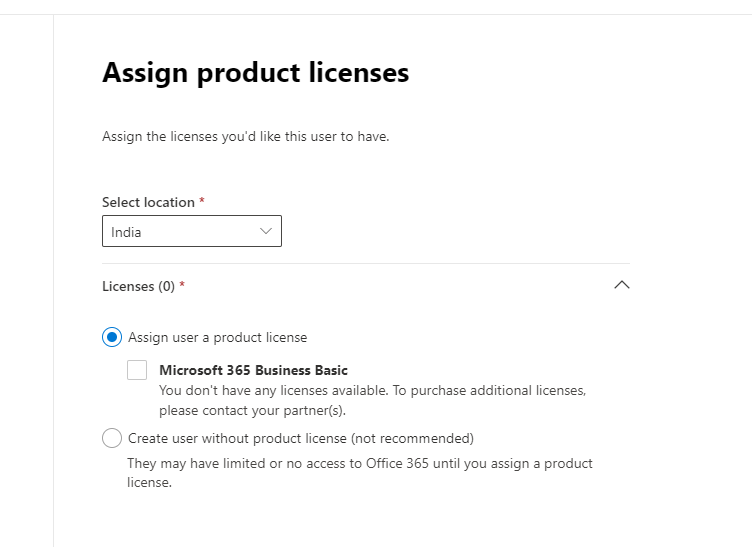 6. In the Optional settings expand the Roles
if you want to make this user an admin, and expand Profile info if you want to add additional information about the user and select next.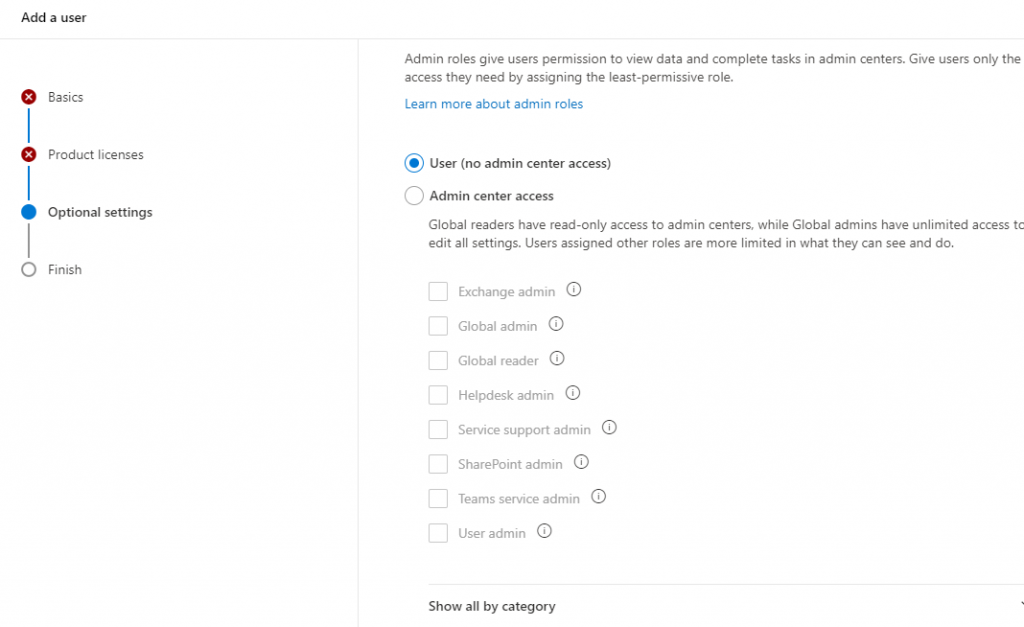 7. Select Next, review your new user's settings, make any changes you like, and then select Finish adding.