Login to CodeGuard Panel.
Now you  need to connect your website
Enter Website name & Ftp details and click "Test Website Connection".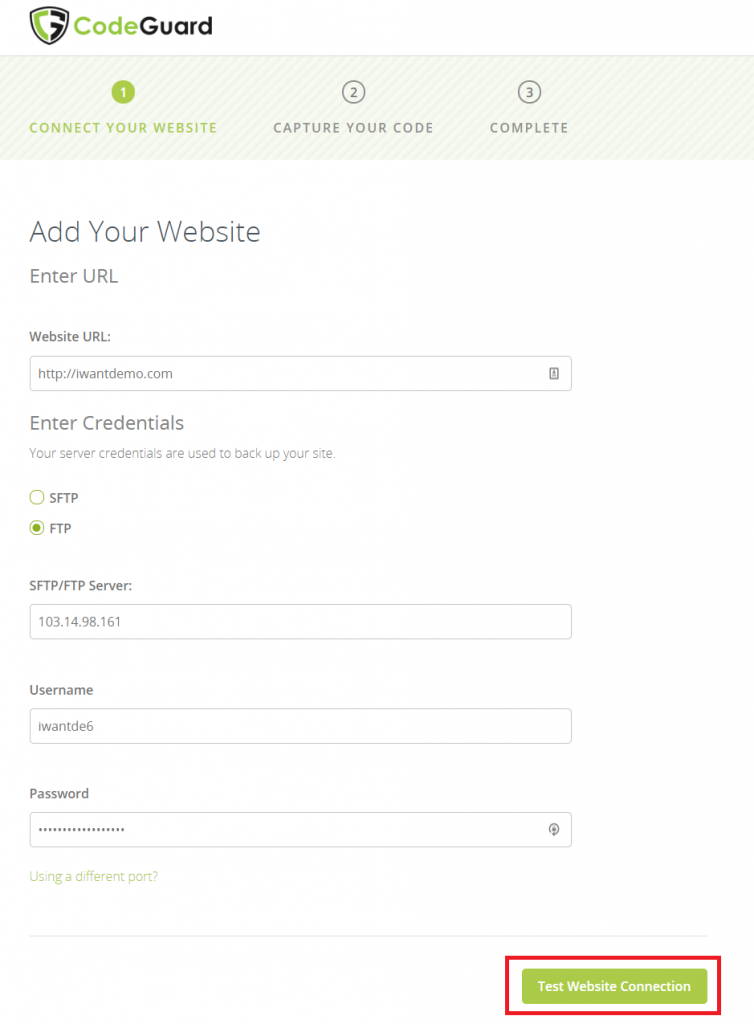 Once FTP connection is successful, you will able to see root directory selection option.
Tick the directory which you want to backup and click "Select Root Directory"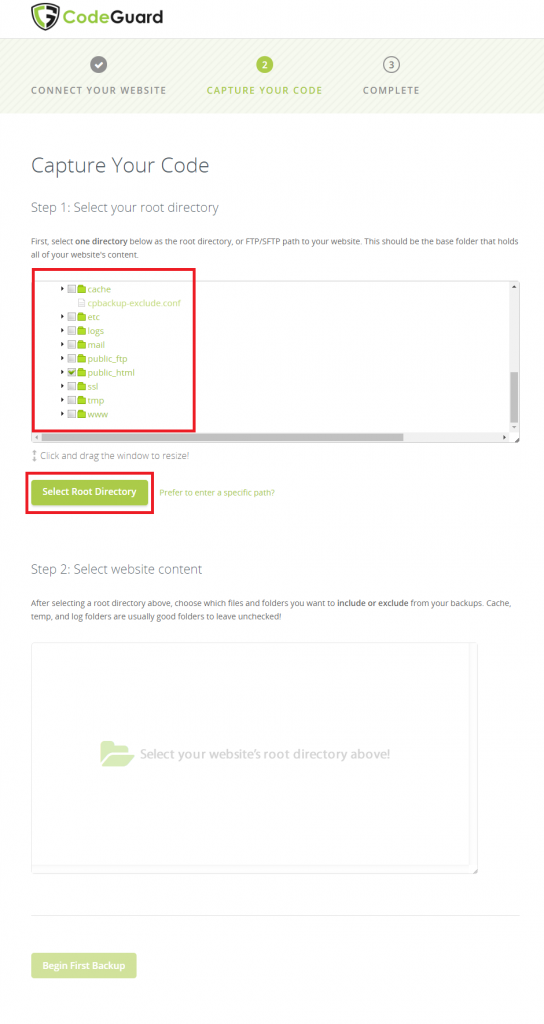 After selecting "Root Directory" you can choose which all files you need to include and exclude from backup and click "Begin First Backup".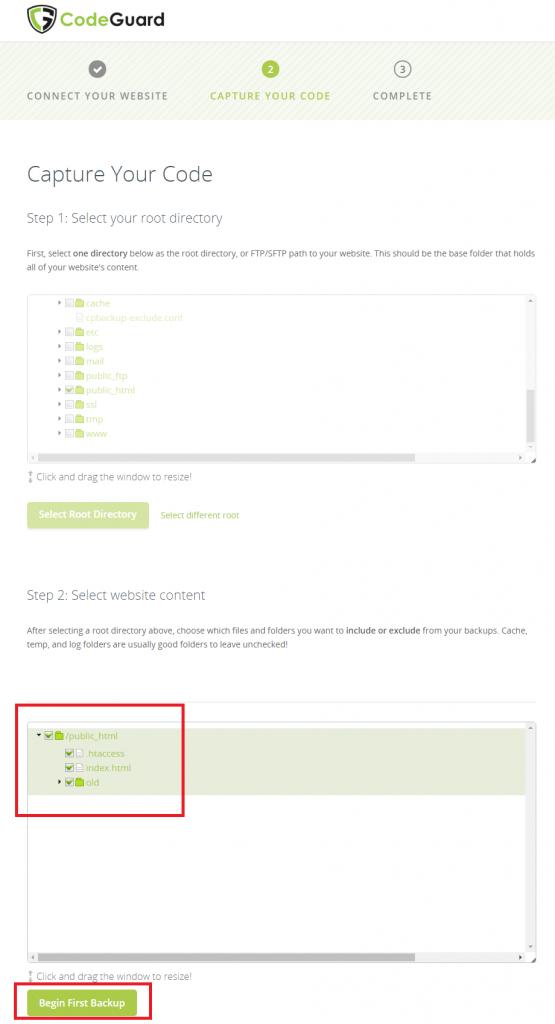 Once capture code is completed, you will get 2 options "Add Database Now" or "Go To Dashboard" you can select any option
(here we are selecting "Add Database Now")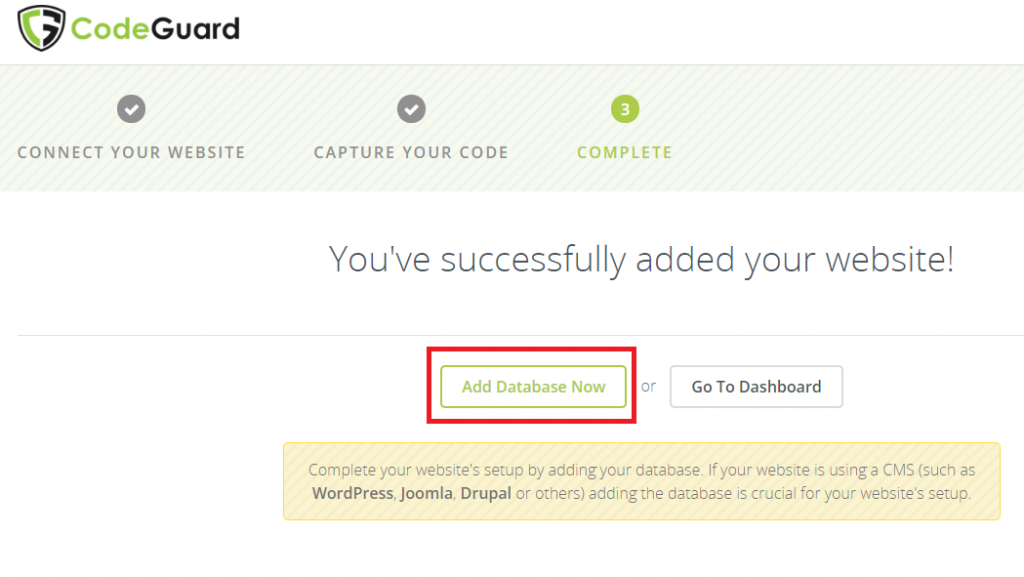 Enter your Database hostname or IP and click "Test Connection"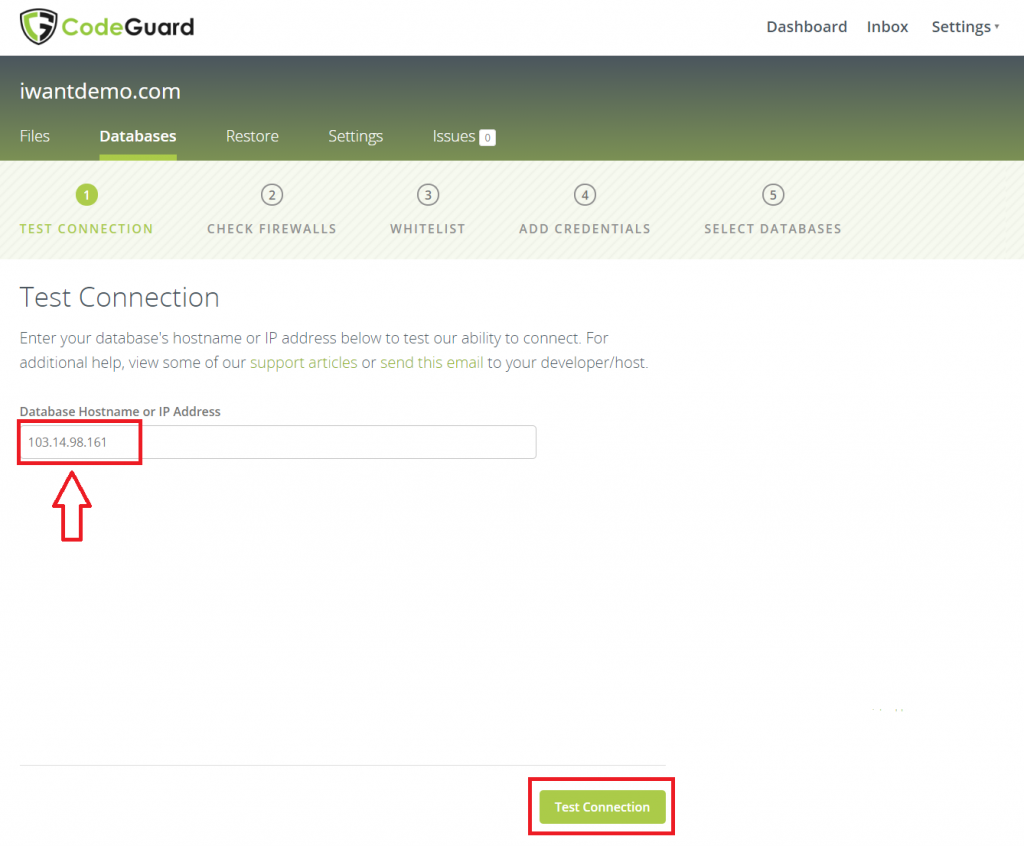 Fig2.5
Now codeguard will check if it is able to connect to destination database or not.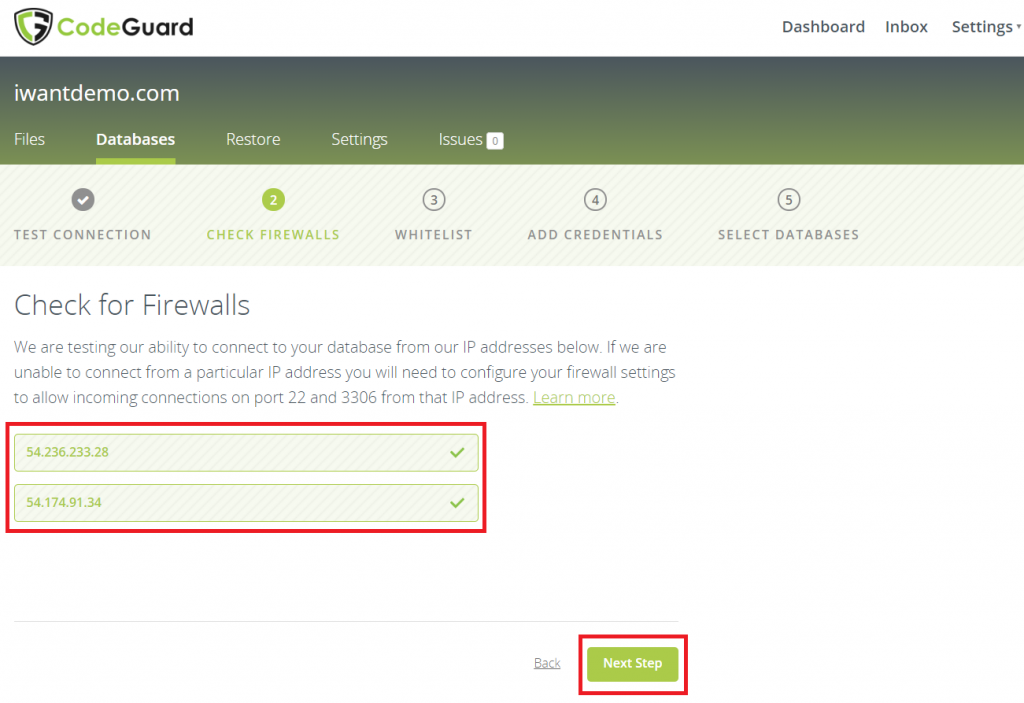 It will show some IPs which is recommended to be whitelisted on the server.
Whitelist the same also enter IPs under "Allow  remote connection" and click "Next"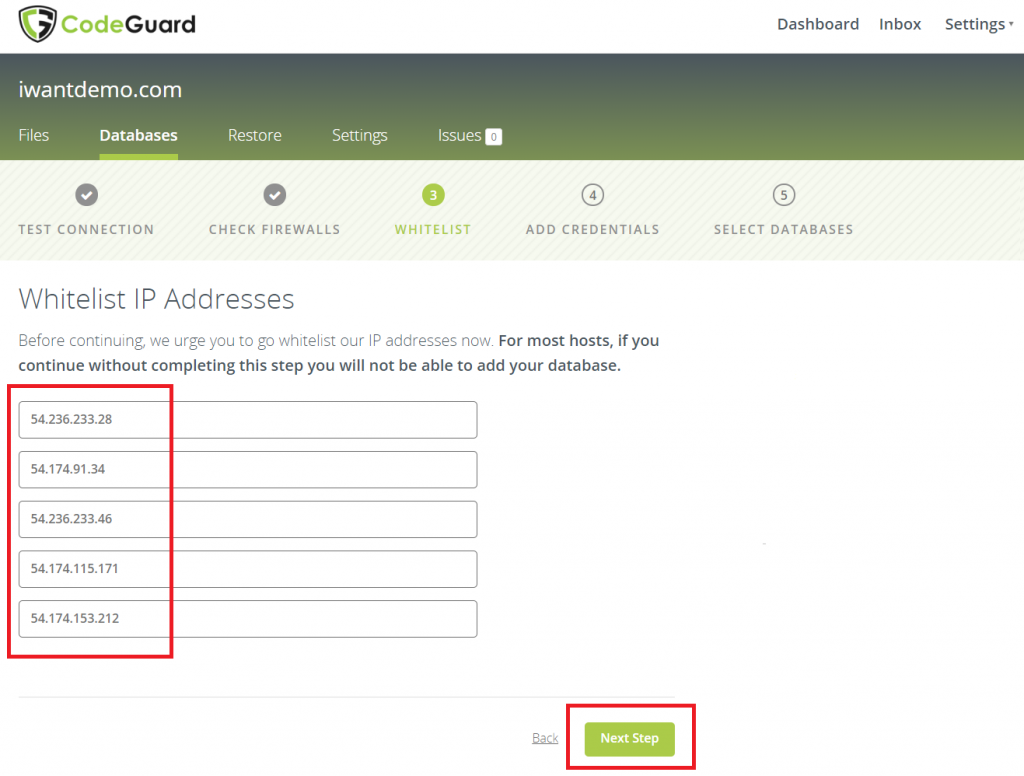 Fig2.7
Now enter your Database Hostname, username, and password and click "Next Step"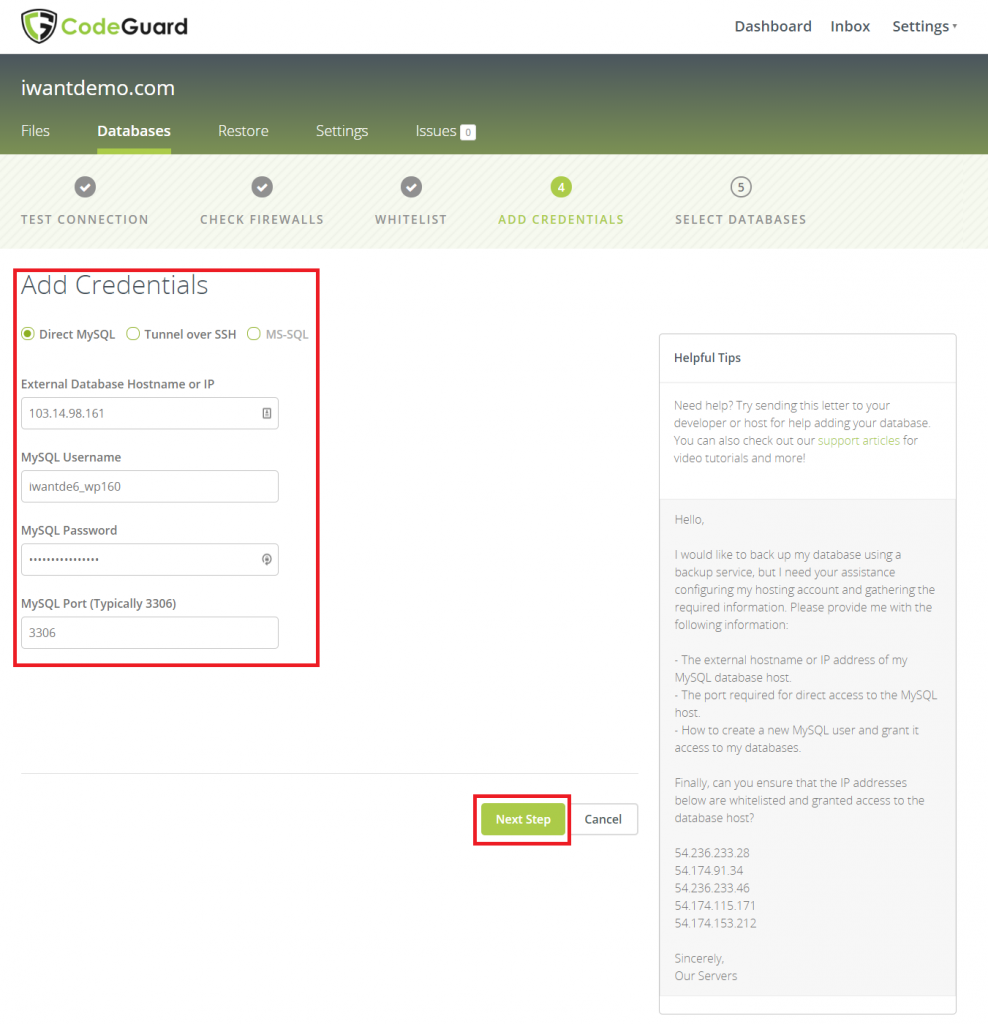 Once the connection is established, select database from the list and click "Add Databases".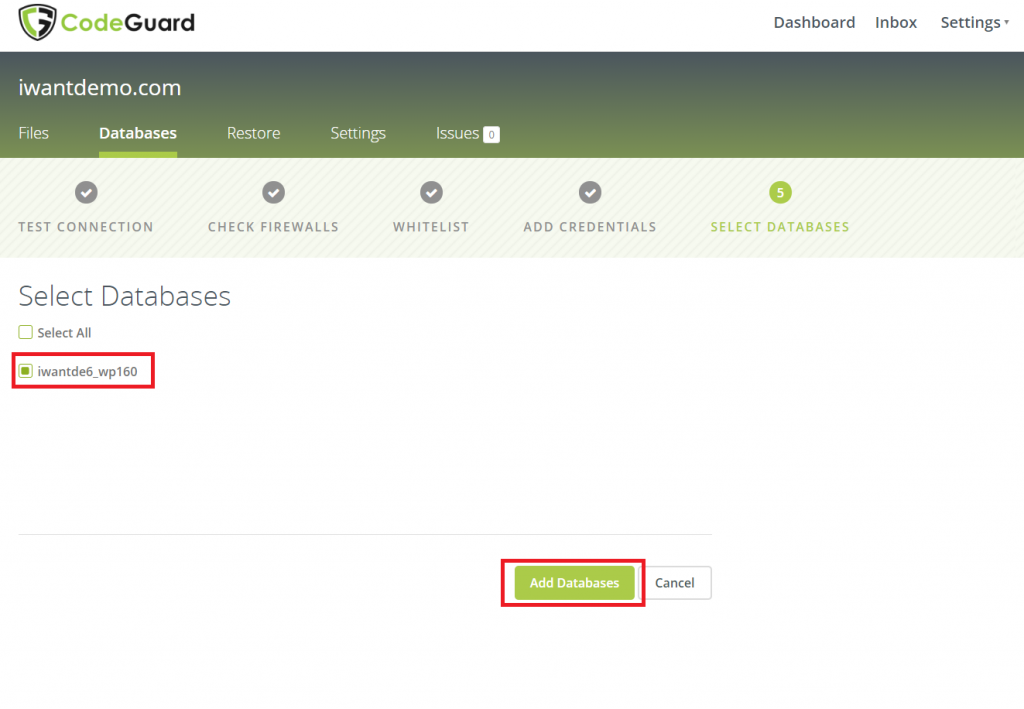 The process will backup the database and it will display step by step process activity.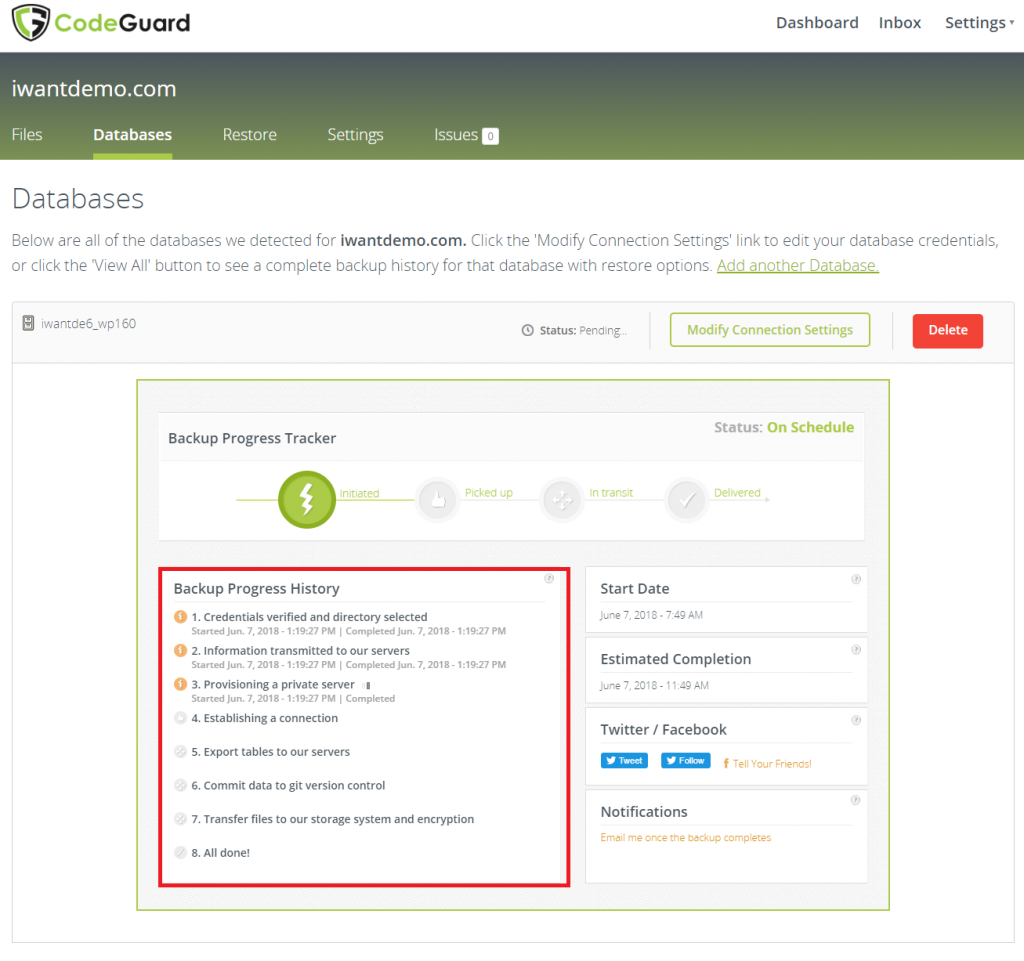 Once the backup process gets completed you will able to see your backup status under "Files" as well as "Databases" tab.