Login to SiteLock Panel.
Accept all the terms of Service
Click on "Proceed"

4.You will get a pop-up message of Configuration Alert: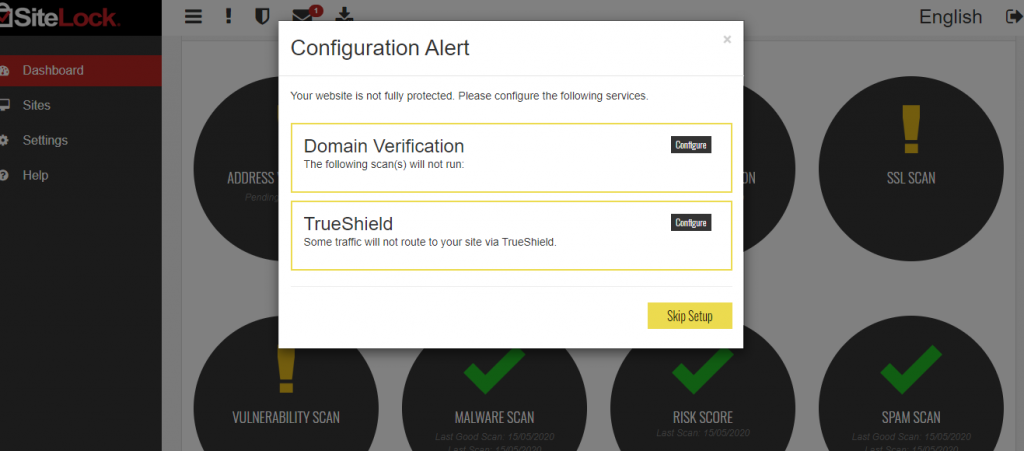 Domain verification:
Click on "Configure"
For domain verification you will get 2 options "Add a meta tag to your website page" or "Upload a file to your website". (here we are selecting"Upload a file to your website")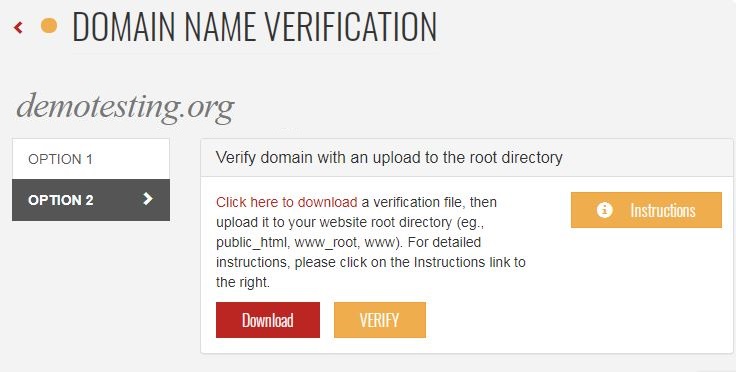 Download the file and upload it in the given path and click on "Verify".
TrueShield Verification:
Click on "Configure"
For TrueShield Verification you have to follow the given steps :
Step1:Manage SSL
Under Manage SSL section click on Manage Certifcate and upload the SSL file i.e Certificate and Private key.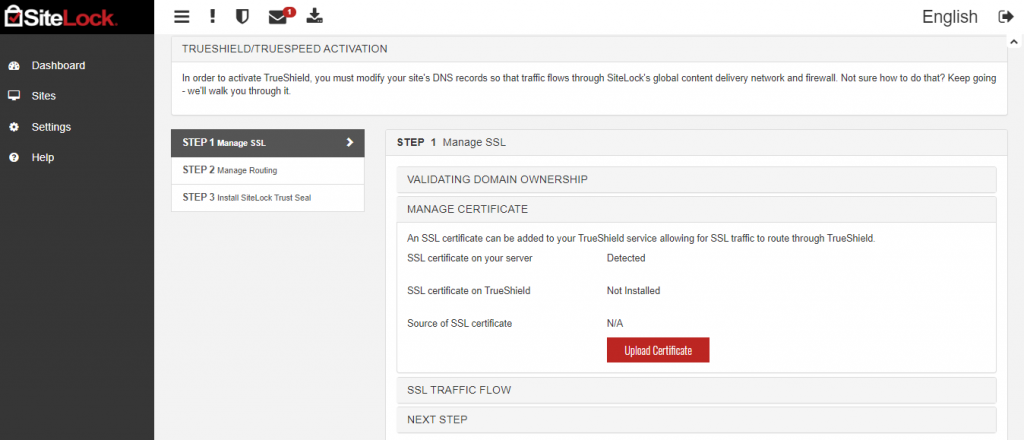 Step2: Mange Routing
Remove the mentioned records and add the new records as given.
NOTE: It takes up to 24 hours for the DNS changes to propagate globally.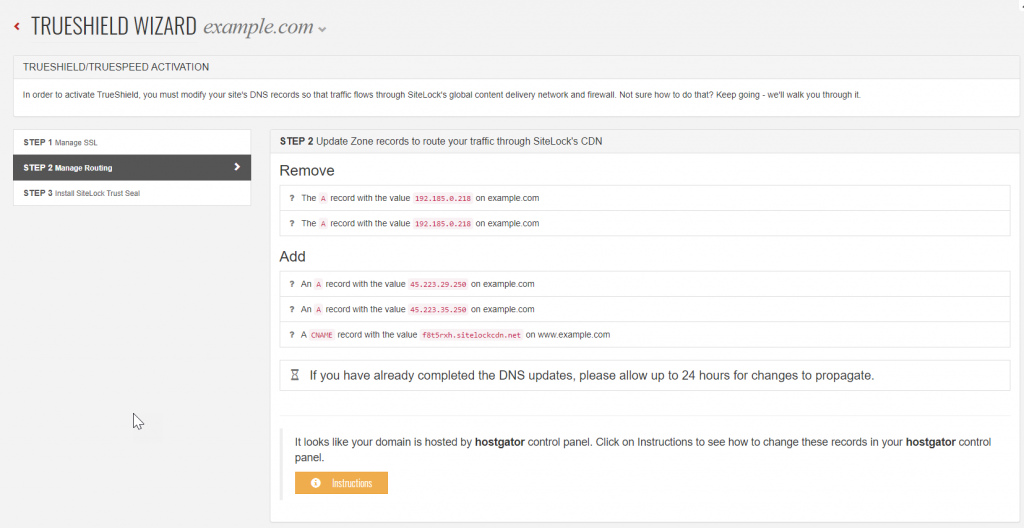 Step3: Install SiteLock Trust Seal
Click on "Begin Trust Seal Installation" choose the language,color,size and style .Copy the code and insert it into your website. After the code is in your website, click the "Save Configuration Settings" button.
NOTE: Please allow up to 24 hours for your Trust Seal to come online and appear on your website.

Step4. Complete all the below verification process by providing the correct details.