Guidelines to connect FTP through WINSCP Application :
Open the application
Click on New Site
Select Protocol as FTP. 
In Encryption select No Encryption.
Enter Host as server IP.
Select port 21
Click Login
Click Save if you do not want the server to keep on asking you to log in every time.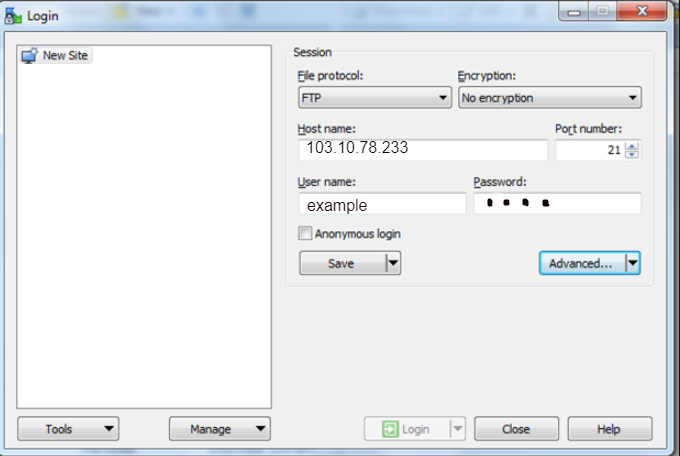 NOTE: You may choose Anonymous login if the server allows it.
A screen with two panes opens up after log successful logon. By default, the left-hand pane is the local drive while the right is the root directory of the remote FTP location.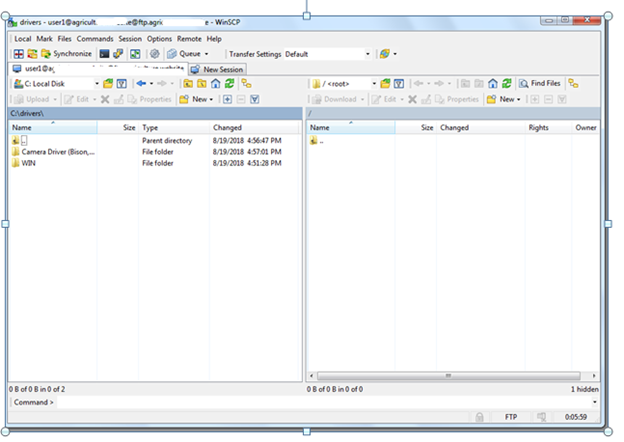 A) To upload files:
Select the files on the left-hand pane. You can select one or more files or folders using the control and shift buttons.
Click the Upload drop-down button to choose whether you just want to upload normally, in the background or and whether to transfer the files and then delete from the source location.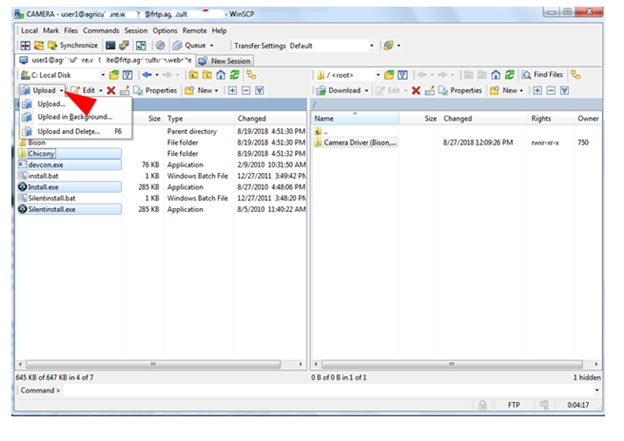 B) To download files from the server:
Select folder or files on the right-hand pane
Click download (use the drop-down arrow to select the option)
Alternatively, transfer and then right-click, it gives the same options as clicking on the drop-down button.