Spam Quarantine helps you to check spam emails under quarantine section.
Steps to check Quarantined emails:
From the dashboard, go to Incoming.
Click on Spam Quarantine.
Click on Add rule
Select any of the parameter and select the specific match entry as per your requirement and click on save.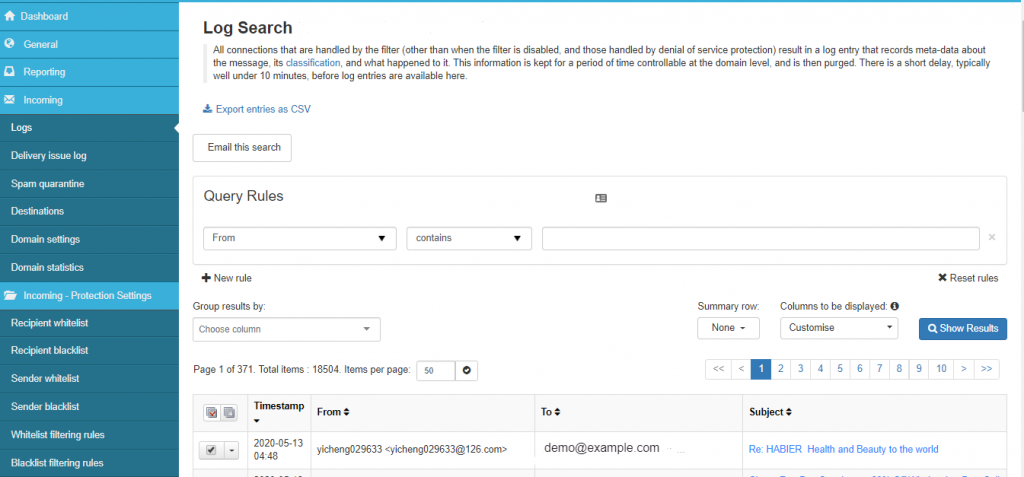 5. Beside the email there is a checkbox you can tick it and and by clicking on the arrow you can remove,release,download the quarantined email.
You will be shown a list of messages that were deferred for delivery due to being scored as spam.
NOTE: Messages are only kept for a maximum of 28 days and then they are rolled out of the quarantine and lost forever.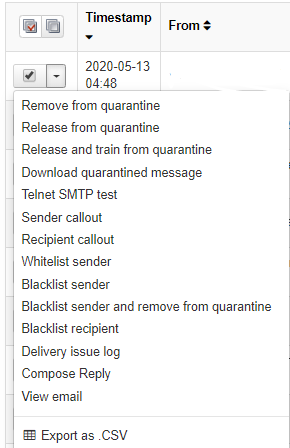 Release – Deliver the message normally
Release and Train – Deliver the message normally, and train the system to recognize this message as NOT spam.
Release and Whitelist – Deliver the message normally, and skip spam content checks for all future mail from this sender.
Remove – Delete the message.
Remove and Blacklist – Block all future email from this sender.
Download-Downloads the message.