Login to your cPanel account with provided credentials.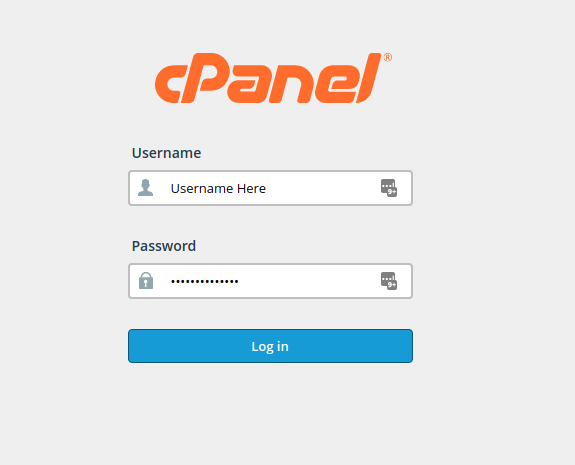 Click on MySQL databases under Databases section in cPanel as shown below:

Scroll down to the Current Users section, which is usually at the bottom of the page and locate the Database User for which you wish to change the password.

Click on Change Password option as shown below:
Enter the password twice in Password field and then click on Change Password.

Upon clicking Change Password, you will receive a Sucess message as "You have successfully set this user's password", just click on OK.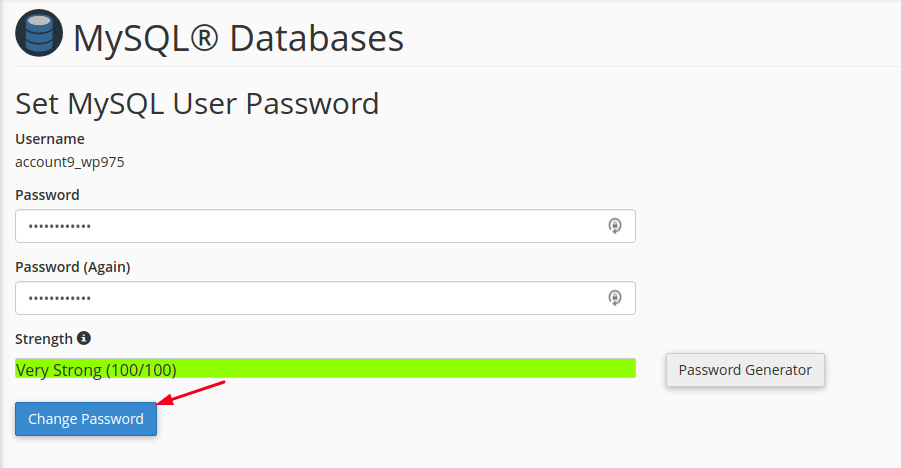 That's it. You've successfully changed the Database User password.