Step 1:
1.Login to admin panel
2.Go to Apps>G suite>Setting for Gmail>Advanced settings
3.Go to Hosts.
4.Give the name as "server".
5.Under Specify email server:
a) Select single host.
b) Enter server IP and port 25.
c) Click on save.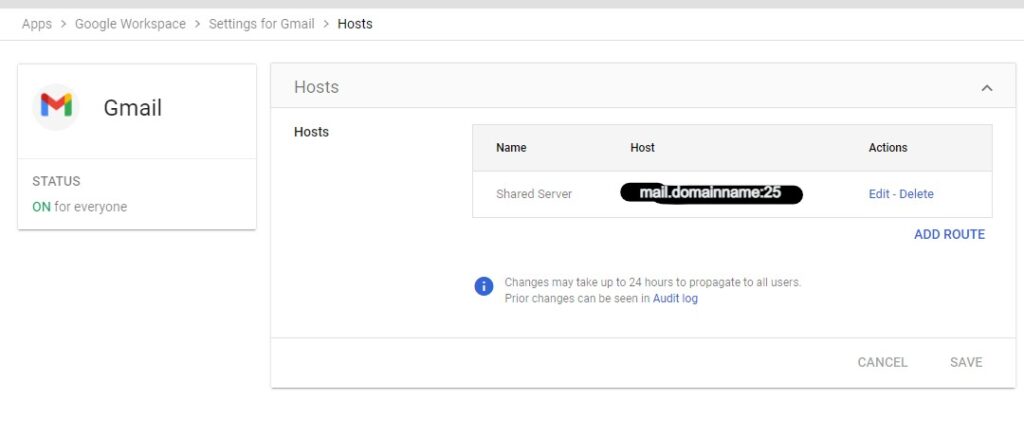 Step 2:
Under general settings.
Go to routing.
Click Configure.
Under Messages to affect:
a) Select "inbound" and "Internal – receiving".
6.Select Change route.
7.Select the secondary mail route from the list(server).
8.Scroll down and click Save.
Under "Account types to affect"
Select "Unrecognized / Catch-all" and deselect "Users"
Note: Also add the forwarder for the Email ID present in google apps.
Example:
user@domainname.in.test-google-a.com
and only select the option available in steps, the rest should be left blanked or unchecked