Once your website is live over the internet, you may want to keep a track of how many people are visiting your website.
cPanel offers several built-in statistic reports, and Awstats is one of the more popular programs to see the Website statistics. Awstats updates every 24 hours.
The statistics report gives details about the amount of people coming to your website and other information such as:
WHEN:
Monthly history
Days of month
Days of week
Hours
WHO:
Locales (top 25)
Hosts (top 25)
Authenticated users (top 10)
Robots/Spiders visitors (top 25)
NAVIGATION:
Visits duration
Files types
Downloads
Viewed
Operating systems (top 10)
Browsers (top 10)
HTTP error codes.
Here I'm going to help you to access Awstats using cPanel:
Login to your cPanel account, search for Awstats and click on its icon.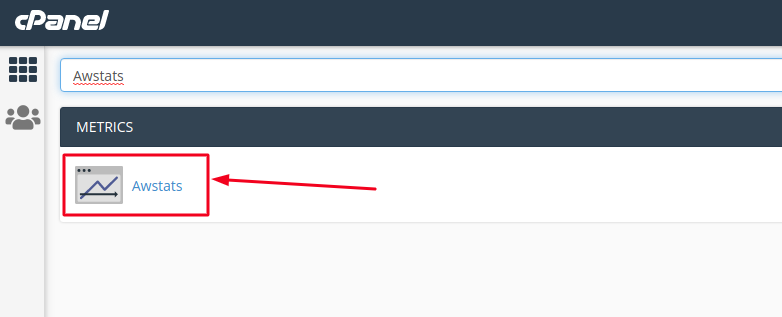 Click on the View icon on the right of domain name for which you wish to view statistics.

You will then get redirected to a new page showing you your Website Statistics, you can select whatever information you want to view from the left pane.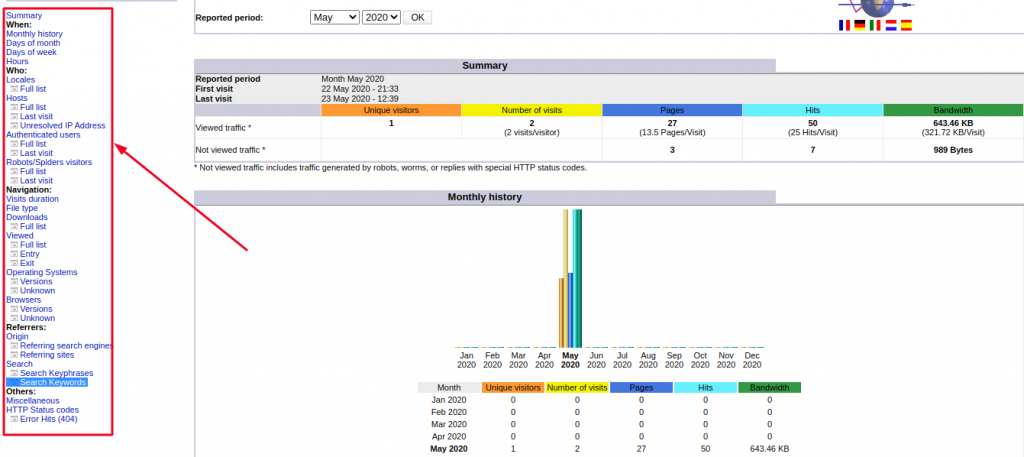 Hope you found this useful!