You can update your GSTIN from your profile by Login to QualiSpace client area
Clicking on My details
Enter your GST details and place of supply under additional information
save changes.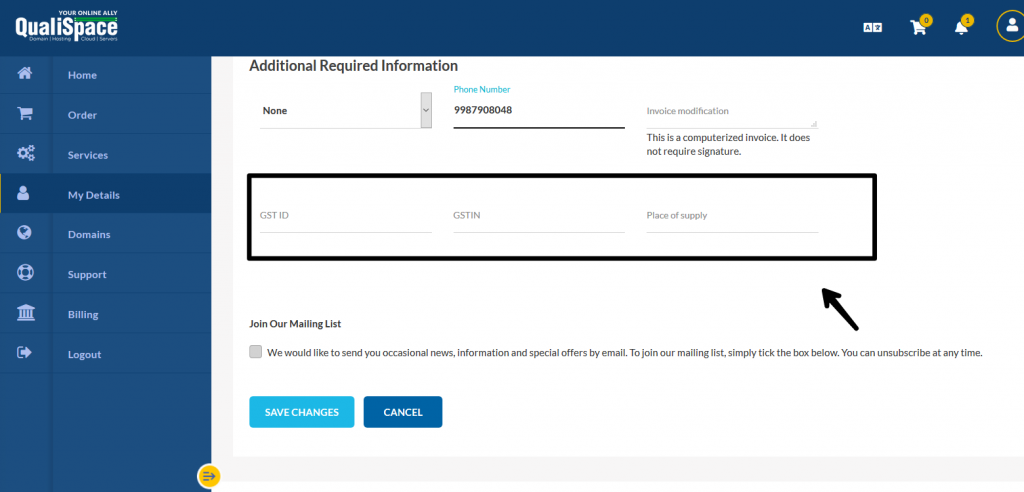 Important Note:
The GST ID provided must be match the state mentioned in your profile.
You can claim input tax credit only if the GST ID is reflecting on the invoice for this you will need to update your GST ID in your profile before the invoice is raised.